Turnkey Operating Theatre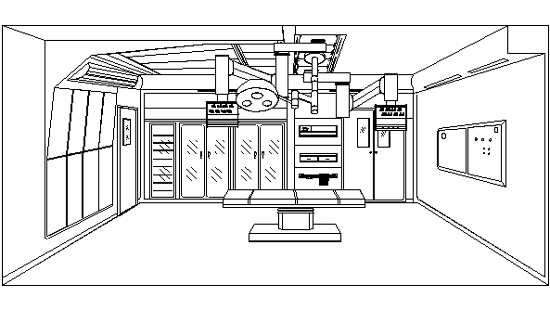 The operating theatre department is a complex area in the hospital, and significant challenges are encountered in the co-ordination of M&E services such as HVAC and medical gas plumbing during constructions or renovations. At the same time, the planning of an operating theatre department of a hospital requires a detailed understanding of staff work flows and patientsí movement. Only then, the design can be certain of having the best possible floor-layout and an optimal working environment for the hospital staff, the highest levels of staff and patient safety, and savings on operating-costs over time.

As a highly specialized medical engineering turnkey builder, Johnson Medical is thoroughly familiar with these challenges and their solutions. We provide not only a highly efficient functional and ergonomic environment, but also equipment and finishes of the highest quality and standards.

Johnson Medical offers a turnkey solution to serve the needs of various hospitals and healthcare facilities. As such, the Johnson Medical Surgical Unit solution includes the consultation on planning, design and construction of the entire operating theatre with integrated medical equipment and healthcare facilities, in which is able to cater for customersí unique needs on M&E services such as HVAC, medical gas system and so forth. Our design and planning adheres to stringent requirements for operating theatres as governed by the international standards including HTM 2022 and ASHRAE.

Johnson Medical offers specialized consultation services. We are able to conduct a detailed study on an operating theatre department, examine the layout, functionality, and usage patterns and work environment. A recommendation is then compiled suggesting areas of improvement, including possible renovations and/or support systems upgrading tailored to the clientís need. Proposals can also accommodate suggestions on how (or if) additional theatres can be incorporated in the existing department.



Johnson Medical Turnkey Surgical Unit



By having Johnson Medical support systems assembled in-house before transporting to the site, Johnson Medical Turnkey Surgical Unit eliminates complication of installation and reduces downtime caused by renovation.

Johnson Medical Surgical Unit generally includes medical pendants, ceiling fixture, ventilation system, operating lights, operating table and various medical equipment support systems depending on the application. The Johnson Medical pendants are patented, and based on customersí requirement for the number of gas outlets and electrical points. Johnson Medical Guided AirflowTM ventilation system is designed so that the airflow is guided throughout the operating theatre. This is to ensure that bacterial-transport particles are being controlled carefully during surgery. Hence, the infection rate, which is of paramount importance in any surgical room, is significantly reduced.
Features in Johnson Medical Operating Theatre




Johnson Medical Guided AirflowTM Ventilation System provides a 3 directional sterile airflow that can efficiently control the Colony Forming Unit down to 0.5 cfu/m3 within the wound area. The guided air generates a low air change rate of 20 per hour. This ventilation system successfully produces a clean environment covering a wide area in the operating theatre.
Unique double-wall ventilation exhaust system reduces airflow and turbulence to enhance the cooling effect of the entire wall in hot climates.
Curved ceiling extends the reach of sterile air provided by the Guided AirflowTM ventilation system.
Patented ceiling fixture for Johnson Medicalís Aneasthetic Equipment (Dry) & Fluid (Wet) Pendants and Surgeon Pendant. It caters to all suspended equipment in the OT including surgical lights and microscopes, with add-on mountings to allow expansion of surgical techniques.
Triple-glazed one-way window allows filtered natural light in the OT to reduce the feeling of claustrophobia or work-stress after long hours. Designed with a vacuum tap to eliminate moisture and condensation in tropical climate.
"Pass-through" cabinet is an innovative design of Johnson Medical. The unique design of the cabinet allows high-pressure sterile air to flow from the top to the bottom of the cabinet in order to maintain sterility of the surgical equipment, which is kept in the suture cabinet.
Scratch resistant, anti-bacterial and high-density laminated panels for all walls and doors. High quality, low maintenance homogenous vinyl flooring, polyurethane reinforced plus 100mm skirting is used throughout to ease cleaning.
High-density laminated doors integrated with a special hydraulic locking system to ensure proper closing. Optional Elbow Switch Electric Door is available.
Stainless steel scrub basin with unique non-drip bowl and sinks minimize splashing on the floor or wall; while deep bowl, sloping bottom and curve support eliminate wet floors caused by elbow drip.
Surgical control panel with glass door on switches side come with stainless steel frame. Type of components installed will be based on customerís requirement with a basic of X-ray viewer, medical alarm clock etc.